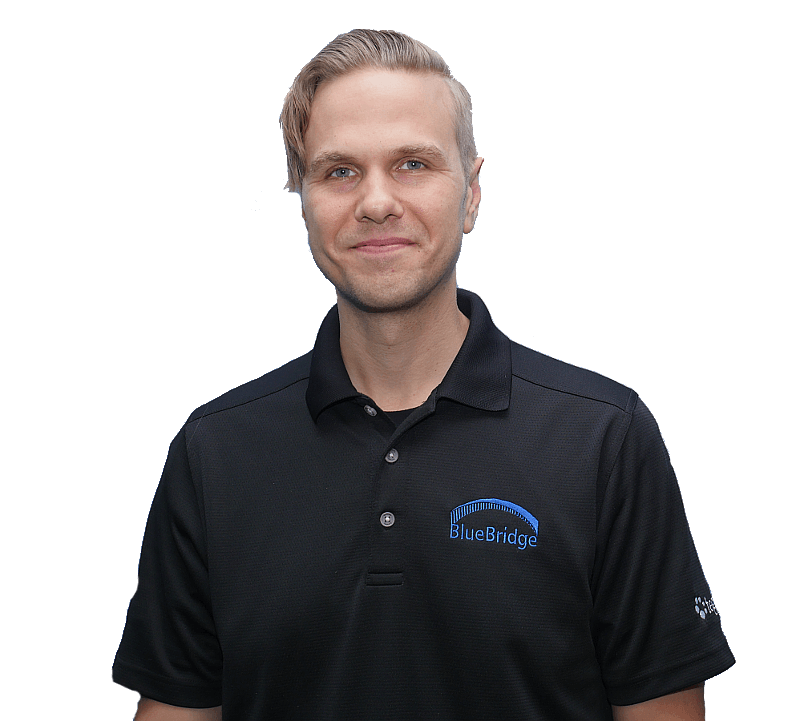 Jeremy Dodge, BlueBridge Cleveland
Managed IT Services

"Do you have an urgent problem with your IT?

Give us a call and we will take care of it." 
"I am thankful for my IT support team at BlueBridge Networks"
Tom Hood, Director of IT
Cleveland Museum of Art
Why choose BlueBridge Networks as your Managed Services Provider?
Our IT services are professional, quick, affordable, and tailored to the needs of your business.
Our first-class staff is continuously trained and always on track of innovations.
We focus on giving you smooth and constant access to your data while keeping it safe from human and natural disaster.
We deploy a local team of Ohio-based engineers and IT support managers.
With offices in Cleveland and Columbus we are ready to take care of  IT.
Whether at your companies premises, at a BlueBridge facility or at another Cloud provider – we can manage and connect multiple platforms.
When entering a partnership with BlueBridge Networks you will personally get to know your dedicated account manager and engineer.
Likewise they will get to know you and your business, becoming an augmentation of your own workforce.
We are confident to outperform big-box IT Brand Provider. Our managed IT services are personal, customized to your needs and made in Ohio.
BlueBridge Networks has the resources to plan and execute all aspects of your business IT.
We are experts for monitoring and controlling business data, software and hardware.
Protect Your Business With Managed IT Security Services
We protect you from Internet intrusions, stopping unauthorized access and preventing worms, trojans and viruses from taking down your environment.
More Features And Benefits Of The BlueBridge Managed Services Suite Include:
Migration

Troubleshooting

End-User Support

VPN

 

Backup and Recovery

 

Office365 Management

Helpdesk 

Application Support

Email Support

System Patching


Advanced Monitoring 

Managed Server




Connect your business with a local managed IT service provider nearby.
Dedicated IT Managers
Starting with Managed Services is easy because your dedicated account manager will plan all aspects in advance and our engineers will implement and move all data for you.
Direct Contact To Our Team
Rather than relying on call center agents we have our engineers pick up your phone call so you talk to us immediately.
Emergency IT Support
Once up and running you can rely on our 24/7 routine and emergency support. We assist you via email-tickets and of course on the phone.
Blue Bridge has been a wonderful strategic partner to RMS as our business has grown, they have been able to scale along with us and deliver the finest IT service levels in the industry.
Bruce J Geier, Chief Executive Officer
RMS Investment Group, LLC
Details about our Managed Services
Excellent Ohio IT Services
Just like you, we live in Ohio and operate from Cleveland and Columbus. Give us a call.
Learn more about Managed Services in our blog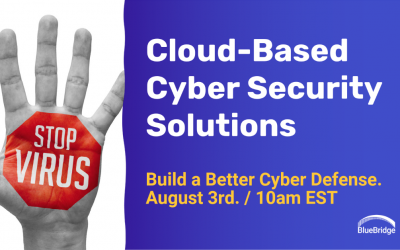 Don't be the next business to get hacked. In this webinar replay, we take a look at antivirus solutions and incident response planning. Experience...
read more