Managed Office 365. Fast, safe & reliable.
We are Ohio's best-in-class business IT service provider with data center facilities in Cleveland and Columbus.
We perform secure Office 365 migrations.
We take care of your Office 365 account management.
We offer Office 365 application support
Request A Quick Consultation
Please contact our team to set up an introduction.
We will get back to you ASAP and make you a competitive and comprehensive offer.
"I am thankful for my support Team at BlueBridge Networks."
Tom Hood, Director of IT / Cleveland Museum of Art
Are you looking for a managed Office 365 provider from Ohio? 
BlueBridge Networks enhances the benefits of Microsoft Office 365 while mitigating the typical disadvantages people experience with. Yeah!

Spell it: O-H-I-O.
We are a true local business and operate from facilities in Cleveland and Columbus.
We can serve your business remotely no matter where you are located.
Rooted in Ohio, nationwide coverage.
Migrating your business email can be a daunting task. It doesn't have to be that way.
We migrate your business emails to Microsoft Office 365 from anywhere
.
Whether you're working with outdated hardware like an exchange server or outdated software, reaching your resource limits, or are simply done with managing and maintaining your physical infrastructure, BlueBridge has got you covered.  
Our team is adept at utilizing system migration software across multiple operating systems, hardware or storage platforms, and in physical, virtual and cloud-based environments.  
Even if the hardware is different, we can move it anywhere you need it to be. Enjoy workload mobility with minimal disruption on production systems.
We offer flexible scheduling to ensure a smooth transition outside your most busy hours, at night or a weekend. 
Office 365 is a subscription service that provides businesses with basic applications and tools that make it easier to get the job done.  
There are several advantages of Office 365, including increased productivity, support, archivers, collaboration, app development tools and more.  
Internet issues, renewals, data privacy and control issues, and compatibility issues are common complaints of Office 365 users.  
With the help of BlueBridge Networks, you can experience all of the benefits and transition with ease. 
Your Personal Support
Team
BlueBridge Network engineers are available 24/7/365 to answer your calls.

Our first-class staff is trained in the latest technologies to ensure they remain on top of the technological landscape.

Each BBN client is assigned to a dedicated account manager who will manage your migration and provide personalized support as they become familiar with your business practices and preferences.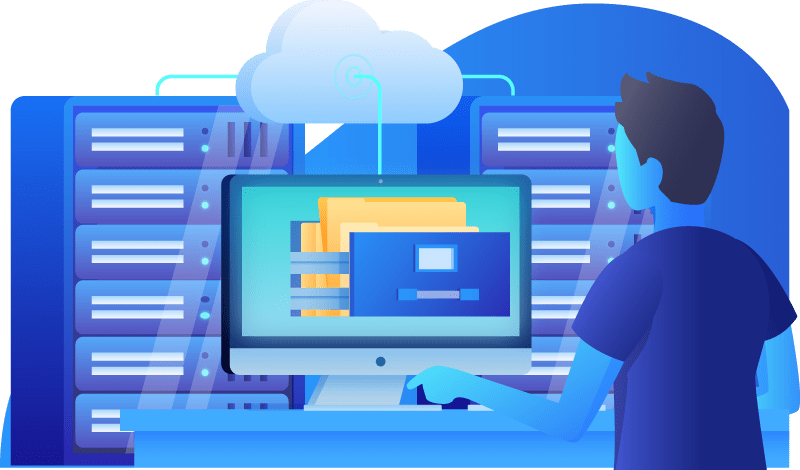 Troubleshooting isn't included with Office 365 but it is standard here at BlueBridge Networks.  
Unlike the support you would receive from Office 365/Microsoft, we are available to help through every step of the way (not just for installation and activation issues).
We Work With Backup Redundancy
There are many technological hiccups that can occur during a migration process. That includes continuity issues, slowdown in productivity, and damage to the company's reputation due to lack of availability.
Backup redundancy prevents that from happening by ensuring that mission critical data is stored in more than one place. Redundancy is a vital tool that ensures businesses lose as little time as possible when critical incidents occur.
We Offer Support For 30+ Microsoft Applications
Includes installation, configuration and user management.
Purpose: Office Application
Microsoft Access is an application used to create databases to store and manage your business data. It provides you with tools to create data tables, queries, forms (objects that provides a graphical interface for our users to view and edit data), reports, and tools to help you write Visual Basic codes to customize the functionality of your database application. If you have a small- to medium-size dataset, creating a database with Microsoft Access does not require SQL skills as its built-in wizards will guide you through setting up many of your components. 
Bookings – Purpose: Small Business Applications 
Microsoft Bookings is an online customer scheduling tool. If you operate an appointment-based business or service such as a lawyer's office or a personal trainer, Bookings is a simple tool to provide you and your staff insight to daily appointments. It features customizable email and text reminders for both your staff and customers, ability to embed your Bookings page to your website or social media pages to enable your customers to schedule appointments. Other features include appointment rescheduling, cancellations, real-time staff availability, and Outlook.com and Google calendar integrations. 
Calendar – Purpose: Emailing & Calendaring 
Microsoft Calendar is a popular business application to schedule meetings and tasks. Integrated into Outlook email client application, Calendar is packed with features to help you stay on top of your day's schedule. Features include audible and on-screen reminders, ability to check your colleagues' availability when you schedule a meeting (Scheduling Assistant), ability to track who accepted or declined your meeting invitation, ability to view your calendar in multiple layout (e.g., list, calendar grid), and ability to easily create recurring events. Microsoft Calendar is an invaluable tool for the busy professional. 
Compliance Center – Purpose: Security & Compliance 
For organizations that need to follow standards, government regulations or from other regulatory bodies for securing sensitive data, Microsoft 365 Compliance Center provides you with a high-level overview of your compliance performance with a risk-based score reference. It is designed to help you comply to new regulations and navigate them with ease. With its administrative tools, you can have insight to where sensitive data is in your Microsoft 365 environment. Sensitive data includes driver's license, social security, national ID, bank account, and passport numbers. Create policies based on the industry regulation you follow (PCI DSS, HIPAA, GDPR) and you will be able to govern data, manage devices, and receive alerts about various activities in your organization. Microsoft 365 Compliance, along Microsoft 365 security, are valuable tools for any organizations that handle sensitive data. 
Delve – Purpose: File Storage, Search, & Employees 
Microsoft Delve is a graphical tool to deliver personalized content to you from across your Microsoft 365 environment. Content can include recent documents you worked on, documents and email attachments recently edited or sent by your staff, and other content you have permission to see. This is a great place to see what you and your staff are working on. You can easily open any the files on your Delve dashboard without the need to access them individually through One Drive, a SharePoint site, or any other area in Microsoft 365. 
Dynamics 365 – Purpose: Business Application Platform 
Microsoft Dynamics 365 is a cloud-based business applications platform that combines components of customer relationship management (CRM) and enterprise resource planning (ERP), along with productivity applications and artificial intelligence tools. 
Excel – Purpose: Office Application 
Microsoft Excel is a spreadsheet application that was first release in 1987. It is a popular and powerful tool used by any across various industry. Teachers, business owners, accountants, schedulers, project managers, and many others use Excel for a variety of purposes. It can perform a variety of calculations, produce charts and graphs, and process data, to name a few. For advanced users, Excel supports programming through Microsoft's Visual Basic for Applications, to programmers to write code to automate tasks or perform data manipulation. It is easy-to-use interface and its powerful capabilities are what make it the most widely used and has become the industry standard for spreadsheets. 
Forms – Purpose: Business Application Platform 
Microsoft Forms is a web-based application that allows you to create forms to collect data and feedback from users. Surveys, questionnaires, and polls are some of the common any create with Microsoft Forms. It is often employed by educational institutions. Data collected can be summarized and viewed in real-time. Additional, results can be exported into Excel or a database application to analyze the data further. It is simplistic interface to design and share forms makes this online survey creator a tool easy to learn and use by many. 
Kaizala – Purpose: Enterprise & Team Collaboration 
Microsoft Kaizala is a secure communication and collaboration mobile app for Android, iOS, and Windows smart phones. Kaizala supports sending instant messages, images, and documents. However, unlike Microsoft Teams, it does not support video conferencing. However, Kaizala is better suits for contractors, temporary workers, or other open network of people outside your organization, whereas Teams is geared for your core employees. 
MyAnalytics – Purpose: Analytics 
Formerly Delve Analytics, Microsoft MyAnalytics is a tool to help you gain personal insight on how you spend your time at work. You receive regular emails that provide you with a summary of your time spent collaborating, who you are spending your time with, along with time spent on chatting, emailing, and doing your job. 
OneDrive – Purpose: File Storage, Search, & Employees 
Microsoft OneDrive is a secure cloud-based storage for your business files. With Microsoft 365, each licensed user is automatically given 1TB of storage. You can use it as your personal storage for your work files. While sharing files with other is possible, it is not designed for collaboration. SharePoint should be used if you require others access to your files. Being in the cloud, you can access them from anywhere with Internet connectivity and from either a desktop, laptop, or a smart phone. OneDrive is an easy-to-use storage service for those that travel frequently or works out in the field.  
OneNote – Purpose: Office Application 
Microsoft OneNote is a feature-rich note-taking application. You can think of OneNote as a digital version of the spiral notebooks with divider tabs you used when you were in school. OneNote keeps your notes, plans, and thoughts all in one place. You create sections, pages, and sub-pages just like a tradition paper notebook and use color codes to organize your notes. Easily type or hand write notes, record voice notes, embed links, images, along with audio and video clips. Easily share your notebook with others or use it as your own personal information management tool. Along with supporting Windows computers, OneNote mobile app is available for Android, iOS, and Windows. 
Outlook – Purpose: Emailing & Calendaring 
It was first released in 1997 as part of the Office 97 productivity suite. It has evolved over the years and has become a popular email client for many businesses. Today, Outlook is available as a standalone desktop application, a web-based application, and as an Android and iOS app. Microsoft Outlook is a powerful email client and is worth considering if you need a feature-rich application to organize your email messages. 
People – Purpose: File Storage, Search, & Employees 
If you ever used the contact list feature of Microsoft Outlook, you are using People. Microsoft People is where information of your personal and business contacts are stored. There is a variety of information you can keep track off with People. Use it to save your contact's phone numbers, office address, email addresses, job title, birthday, and even general notes about the person you want to reminder yourself on. In addition, collaboration features are built in to enable to send an email or start a chat session with a contact easily or to see recent emails you received from the person. Microsoft People is an indispensable tool to help you organize your contacts in a clean and easy-to-use interface. 
Planner – Purpose: Task & Project Management 
Microsoft Planner is a task management application for you and your teams. Each team member can create, share, and work on tasks together. You will be able to track who is responsible for the task, when it is due, and post updates. View your tasks in 'buckets', in a calendar grid, or through graphs and charts to track and measure progress. This web-based application is an essential tool to help you supervise and manage projects. Microsoft Planner is a powerful tool to engage with your team and to ensure everyone has full visibility to the tasks and what is expected of them. 
Power Apps – Purpose: Business Application Platform 
Microsoft Power Apps is a collection of tools to help you build customized web-based and mobile apps to meet your business needs. Its biggest benefits are automation and workflow. These enable businesses to improve productivity and processes, streamline tasks, and minimize the use of paper. Unlike the automation feature of Microsoft SharePoint, Power Apps easy-to-use graphic interface enables beginners to develop apps with minimal code writing. Power Apps can integrate with your existing data from a variety of sources to help you quickly take advantage of the efficiencies it can deliver.  
Power Automate – Purpose: Task & Project Management 
Formerly Flow, Microsoft Power Automate is a cloud-based tool to help organizations develop workflows to automate tasks and processes. It is a useful tool to help bring automation to repetitive tasks. Tasks such as approval workflows, data collecting, or synchronize files between applications can benefit with Power Automate. Other uses include saving email attachments to your OneDrive automatically, set up template flow to quickly respond to a post on your social media, and approval flow for time-off requests. 
Power BI – Purpose: Analytics 
Microsoft Power BI is an analytics tool that enables to you analyze enormous amounts of complex data and to gain business intelligence from them through reports or visually appealing dashboard maps, graphs, and charts. Import or connect to data from many sources (database, flat file, Excel) and analyze your business data through hundreds of data visualization and built-in AI capabilities. Use Power BI to gain insight to sales and marketing efforts, manage data security, explore what-ifs scenarios, and much more. 
PowerPoint – Purpose: Office Application 
Microsoft PowerPoint is your tool to create slides for your presentations. PowerPoint is often used by teachers and trainers to provide an illustrative backdrop during lessons, by business professionals to update colleagues on various aspect of their business, or by retailers to show a self-running presentation on weekly specials for their customers. Built-in templates are included to help you get started in creating your presentations. PowerPoint supports audio, videos, and animation effects to help you give your presentation greater impact. Microsoft PowerPoint is an enormously popular presentation program that is easy to use to create professional-looking slide decks. 
Project – Purpose: Task & Project Management 
Microsoft Project is a powerful and popular tool to plan and manage projects. Microsoft Project provides the tools to manage tasks, dependencies, milestones, Gantt chart and more. Project desktop edition can take time to master. However, once mastered, it is an invaluable tool for project managers. For the novices, Project Online, a cloud-hosted edition, is simpler to use for the occasional projects. It provides you with just the basics without overwhelming you with the complexity of tools needed by full-time project managers. 
Publisher – Purpose: Office Application 
This is a desktop publishing software that enables you to create professional looking materials like letterheads, business cards, brochures, multi-column newsletters, multi-page manuals, calendars, labels, wide banners, oversized posters, greeting cards, and more. You can start off using a pre-designed template or a blank canvas to create your own design to match your corporate colors. It is a versatile and easy-to-use program and you do not need to be a graphics designer to create stunning professional-looking documents with Microsoft Publisher. 
Security Center – Purpose: Security & Compliance 
Often used in conjunction with Microsoft 365 Compliance, the Microsoft 365 Security Center provides IT security professionals a centralized platform to identify and access security events and risk across their environment. You will be able to quickly gauge your overall security posture with Secure Score, see devices with malware infections, monitor suspicious user activities (such as high volume of file deletion), and much more. The overall focus is ensuring you have the tools to secure your Microsoft 365 environment and the data contained within it. 
SharePoint – Purpose: Enterprise & Team Collaboration 
Microsoft SharePoint is a cloud-based application used to build intranet websites to share and manage information and collaborate with others within your organization. Features of SharePoint can be used to create a document management tool, a knowledge base, a management workflow, a calendar of events, a ticketing system, and much more. Being in the cloud, it is accessible from anywhere and from many mobile device platforms. Use the built-in tools and third-party add-ons to develop your intelligent SharePoint collaboration system with minimal effort. 
Stream – Purpose: Video & Presentation 
Microsoft Stream is an application that enables you to upload, organize, and share video content across your enterprise. It is a secure video streaming service to share presentations, training videos, and other videos to share and collaborate with your team. Users can view your videos from desktop computers to mobile devices easily from work or at home. 
Sway – Purpose: Video & Presentation 
Microsoft Sway is an application that enables you to easily create and share visually stunning and interactive documents such as newsletters, brochures, memories, and presentations. It supports photos, videos, and includes pre-built design templates you can select from to create high-impact presentations. Sway will automatically adjust your presentation to fit the screen of the device, whether it is a notebook, tablet, or mobile phone. 
– Purpose: Enterprise & Team Collaboration 
Microsoft Teams is a feature-rich and secure collaboration and communication application. It supports instant message/chat, audio calls, video conferencing, and collaboration features. Other features include the ability to host meetings with thousands of participants, record your meetings, and to share your screen for when you are hosting a training session. One of the useful collaboration tools is the ability to create teams and channels. These structures enable groups of people to work together on a project or task where your chat messages, shared files, and other digital assets are stored and organized in these structures, segmented from other project groups. No longer do you need to use separate application such as Outlook, SharePoint, or OneDrive to work with your team. The majority of your collaboration needs can be fulfilled by Teams. 
To Do – Purpose: Task & Project Management 
Microsoft To Do is an application to help you organize your personal tasks. It is your digital planner to help you manage your tasks. Microsoft To Do is integrated with Outlook Tasks, making it easy to manage all your tasks in one place. 
Whiteboard – Purpose: Enterprise & Team Collaboration 
Microsoft Whiteboard is an application that allows you to free form ideas on a digital canvas. With built-in collaboration features, you and your team can work together, whether in the same room or from multiple remote locations. Sketch ideas using your mouse or with a stylus if you have a touch-screen device. As a cloud-based application, you will have access to your boards from multiple devices, share them, or include them in websites. 
Word – Purpose: Office Application 
Create new documents from scratch or use one of the many pre-defined templates. Use Microsoft Word to create business letters, business cards, resumes, product manuals, reports, flyers, restaurant menus, invitation cards, labels, forms, and many more. Features such as the ability to easily add a table of content, modify header and footer, track changes among your collaborators, add colorized data tables and charts, spell check your document, and a language translator make Microsoft Word a powerful tool to create a professional-looking document. 
Yammer – Purpose: Enterprise & Team Collaboration 
Microsoft Yammer is private enterprise social networking tool for your Microsoft 365 environment. Like how other social media platforms work, you create groups based on a particular interest and project, invite people from within your company or outside to join, and then collaborate and converse with each together. You will be able to post messages, share photos, embed videos, create polls, and more. With its familiar social networking interface, Microsoft Yammer is an ease to use and adapt to spur discussion. 
Just like you, we live in Ohio and operate from Cleveland and Columbus.
All you have to do is send us a message or call now.
We will make you a competitive and comprehensive offer.
We have free resources in our blog for you.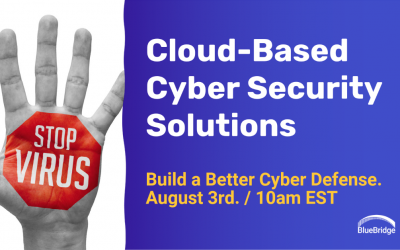 Don't be the next business to get hacked. In this webinar replay, we take a look at antivirus solutions and incident response planning. Experience the Q&A and real-talk discussion with our four cyber security experts. This is for people that want to take the next...