We Manage IT for you.
Saving you time and money with multi-layered IT services.
Are your systems optimized for performance and security?
Schedule a free consultation with our team and take your IT to the next level.
"I am thankful for my IT support team at BlueBridge Networks."
Tom Hood, Director of IT at  the

Cleveland Museum of Art
Watch and get to know BlueBridge Networks.
Proactive and Predictive Monitoring With LogicMonitor & BlueBridge Networks
Why is Ransomware Effective and How to Prevent It
Keep Your Business Running Smooth With LogicMonitor
How LogicMonitor is Out of the Box - A Monitoring Veteran's Perspective
Integrating Systems with LogicMonitor
Steve's Thoughts on KnowBe4
Cyber Security Awareness
The "human factor" can not be overlooked in your defense strategy.
Our data shows that awareness is the secret ingredient when it comes to avoiding cyber attacks.
Join our ongoing cyber security talks to learn more and stay up to date.
Our Staff Contributes Their Expertise


This error message is only visible to WordPress admins
Error: Connected account for the user bluebridgenetworks does not have permission to use this feed type.
Efficiency, customer service, and technical expertise is BlueBridge's strong suit.
BlueBridge Networks offers a help-desk for urgent IT problems and remote application support to quickly troubleshoot your issues.
We take care of your network and infrastructure monitoring, cyber security, implementation services or remote workforce tools.
Are you looking for a place to securely store your data without the worries that come with it when you do it in-house?
We offer colocation and hybrid data center services. Store your business data right here in our Data Centers across Ohio. Learn more.
We are your personal business cloud provider and make it easy for you to connect your company to our Ohio Cloud. Ask us why it makes sense for you to make this powerful shift!
With constrained resources in today's IT departments, BlueBridge is here to bridge the gap. Whether you are looking for collocation, infrastructure or to take a journey into the cloud, BlueBridge has you covered.
Request a video call or in person visit.
You can get to know BlueBridge and we can learn about your objectives.
When did you create your last backup?
Your company's data is important.
But even with the best intentions, things can go wrong. And when they do, you need a backup plan in place so you don't lose any of your precious information or have to pay for additional recovery services.
Ransomware is on the rise. 
Cyber criminals can affect your entire business by locking you out of all your files and systems until you pay up.
Backup with BlueBridge.
Rigid backup solutions for serious business.
We make it easy for our clients to use cloud technology to their advantage.
With BlueBridge you choose local IT professionals, with a direct way to contact them. You can trust and rely on our personal services.

Do you want to get to know us? Let's jump on a video call and talk about your business IT.
Jeremy Dodge. BlueBridge Networks
"Blue Bridge has been a wonderful strategic partner to RMS as our business has grown, they have been able to scale along with us and deliver the finest service levels in the industry."
 Bruce J Geier, Chief Executive Officer
RMS Investment Group, LLC

Request a video call or visit us.
Let's talk face to face about your business IT goals.
BlueBridge Networks Data Centers Are Located Across Ohio
Columbus, Ohio

Mayfield Heights, Ohio

Cleveland, Ohio
Strategic locations for super fast and secure network connections to your business. Learn more.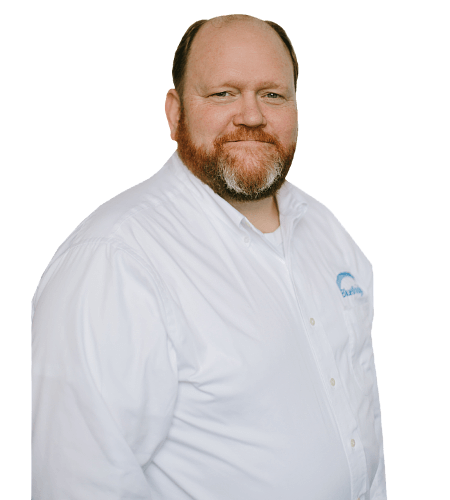 Our Managed IT Services Are Dedicated To Your Business.
Our clients are close to us because we have offices and data centers in Cleveland, OH and Columbus, OH. We get to know your business and my team is becoming an extension of your workforce. Rely on our staff like it's yours – that's our promise.
Roger Mitan. BlueBridge Networks
Read and learn in-depth about our managed IT services.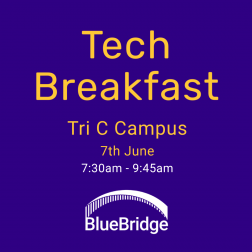 Trends and tips for your cloud and cyber security journey 2023
Join us for Tech Breakfast. Please note that this is an exclusive event for business and technology leaders only. We kindly ask that salespeople refrain from registering, as this is an opportunity for learning and sharing, not selling.   🕒 This event on June 7th...