IT Services and Data Management are our passion.
Welcome to BlueBridge Networks and thank you for stopping by.
We are your complete IT solutions provider. Our managed IT services are personal, tailored to your business and based in Ohio.
We run two hybrid data centers in Cleveland and Columbus as well as the Ohio Cloud. Being that close to you makes your connection faster and very secure.

Our team supports your remote workforce through our IT help-desk and application support experts.

Browse our website or contact our team to learn more about BlueBridge Networks.

Kevin Goodman. Managing Director, BlueBridge Networks
"I am thankful for my IT support team at BlueBridge Networks."
Tom Hood, Director of IT
Cleveland Museum of Art


BlueBridge Networks' Core Competencies
Managed IT Services
BlueBridge Networks offers a help-desk for urgent IT problems and remote application support to quickly troubleshoot your issues. We take care of your network and infrastructure monitoring, cyber security, implementation services or remote workforce tools. Learn more.
Cloud Computing
We are your personal business cloud provider and make it easy for you to connect your company to our Ohio Cloud. Ask us why it makes sense for you to make this powerful shift!
Learn more.
Infrastructure Solutions
With constrained resources in today's IT departments, BlueBridge is here to bridge the gap. Whether you are looking for collocation, infrastructure or to take a journey into the cloud, BlueBridge has you covered. Learn more.
Data Center Services
Are you looking for a place to securely store your data without the worries that come with it when you do it in-house? We offer colocation and hybrid data center services. Store your business data right here in our Data Centers across Ohio. Learn more.
Test Drive Our Cloud
Feel the power of our IAAS environment and test it free for 30 days.
We make it easy for our clients to use cloud technology to their advantage.
With BlueBridge you choose local IT professionals, with a direct way to contact them. You can trust and rely on our personal services.

Do you want to get to know us? Let's jump on a video call and talk about your business IT.
Jeremy Dodge. Manager of Operations, BlueBridge Networks
"Blue Bridge has been a wonderful strategic partner to RMS as our business has grown, they have been able to scale along with us and deliver the finest service levels in the industry."
 Bruce J Geier, Chief Executive Officer
RMS Investment Group, LLC

Data Center Located Across Ohio
Columbus, Ohio
Mayfield Heights, Ohio
Cleveland, Ohio
Strategic locations for super fast and secure network connections to your business. Learn more.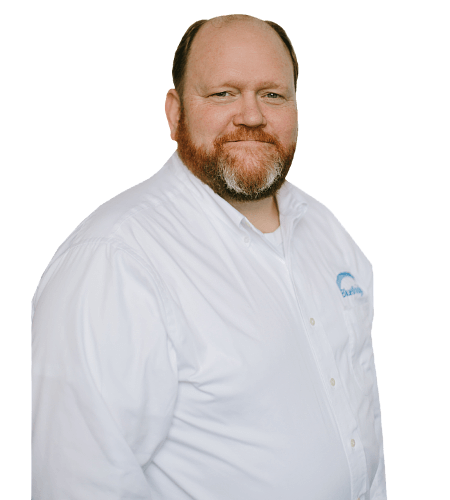 Our IT Services Are Dedicated To Your Business.
Our clients are close to us because have offices in Cleveland and Columbus. We get to know your business and my team is becoming an extension of your workforce. Trust our staff like it's yours.
Roger Mitan. CTO BlueBridge Networks
Learn more about BlueBridge Networks in our blog.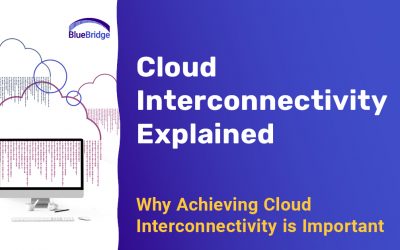 Why Achieving Cloud Interconnectivity is Important The cloud has become an essential part of business management:  Many businesses began doing this...
read more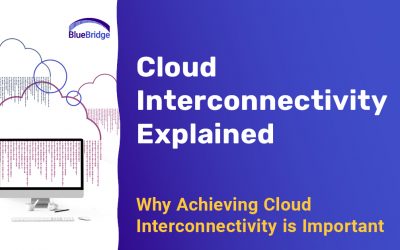 Why Achieving Cloud Interconnectivity is Important The cloud has become an essential part of business management:  Many businesses began doing this...
read more
"Information technology and business are becoming inextricably interwoven. I don't think anybody can talk meaningfully about one without talking...
read more
Word processing, spreadsheets, and presentations are still the core of many businesses and although the fundamental concepts of what these...
read more
Cybercriminals are always in-the-know, as they often take advantage of world events as a way to gather user data or spread malicious content to...
read more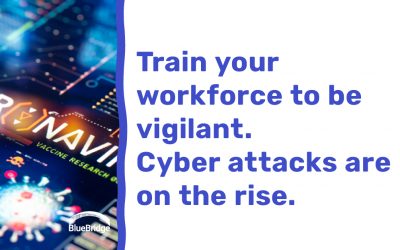 Navigating the Covid-19 virus in the digital age is transformational. There are changes in the way we work, including working from home, increased...
read more
Studies show that roughly 1 in 20 COVID-19 related SMS messages contain phishing attempts or other high-risk malicious content. With the cloud that...
read more
Privacy advice for companies in Cleveland. Regardless of where you live, protecting yourself online is of the utmost importance in this day and age....
read more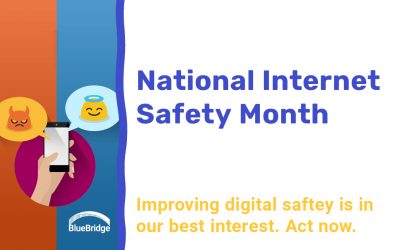 Internet Safety in 2020. June is officially regarded as National Internet Safety Month, thanks to a resolution passed by the U.S. Senate in 2005....
read more
Whether you're a heavy internet user, or just the occasional email checker or online shopper, you know that we all have plenty of passwords to...
read more
We are just one click away.
Use the form to write BlueBridge Networks a message now.