Dedicated Staff For Your IT Infrastructure

"We manage the most secure hardware, the fastest network and the latest software but our service is human." 
Kevin Goodman, BlueBridge Cleveland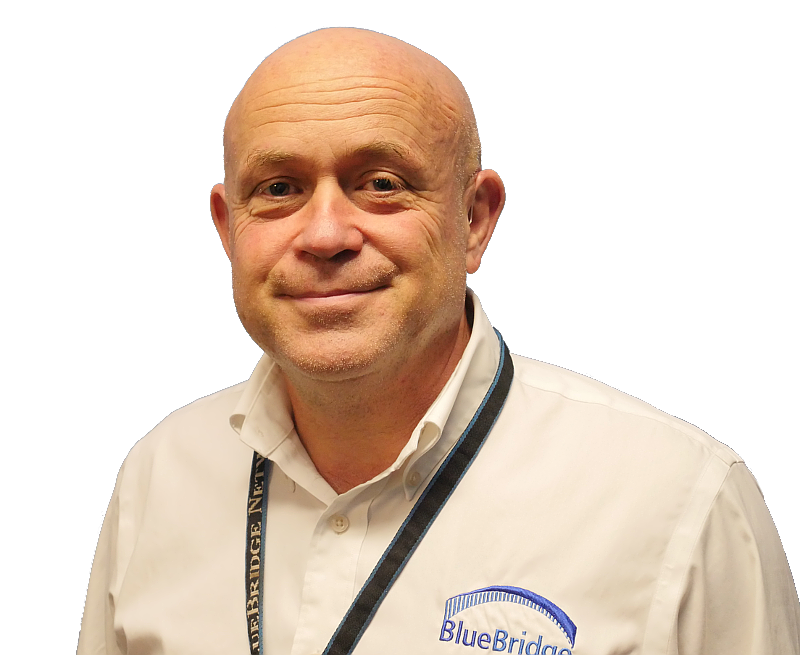 Our clients trust BlueBridge Networks with their sensitive and vital business data.
When entering a partnership with BlueBridge Networks you will personally get to know your dedicated account manager and engineer. Likewise they will get to know you and your business, becoming an augmentation of your own workforce.
Our first-class staff is continuously trained and always on track of innovations. We focus on giving you smooth and constant access to your data while keeping it safe from human and natural disaster. That's our passion and we are very good at it.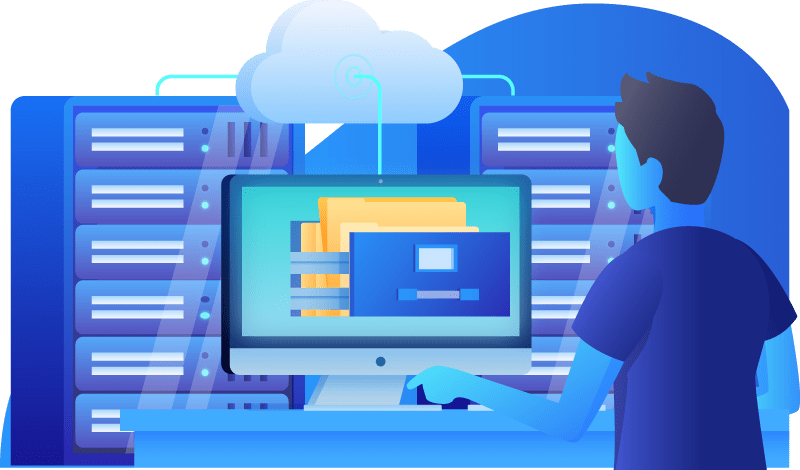 "UCG Technologies does business with BBN because they provide professional services at a competitive price and are pleasant to work with. BBN is an additional asset and adds value."
Jim Kandrac, President & Founder
UCG Technologies
Talk With an Expert in Cleveland to Get Started Today!
Does your software fit the hardware you are using? Your dedicated account manager will plan all aspects in advance and our engineers will map out the appropriate infrastructure for you.
Once up and running you can rely on our 24/7 routine and emergency support. We assist you via email-tickets and of course on the phone.
Rather than relying on call center agents we have our engineers pick up your phone call so you talk to us immediately.
The BlueBridge IT Infrastructure Solutions
BlueBridge Networks, your trusted partner in data center hosting and managed services, is also your total IT solutions partner.
BlueBridge Technology, our newest division, provides convenient and value-added cradle to grave offerings. Created as a natural extension of our core offerings in data center and cloud services, BlueBridge adds the knowledge and experience to create customized solutions in the fields of:
Virtualization
Disaster Recovery/Business Continuance
Storage Optimization
Network Security
Datacenter Optimization
Are you looking for fast, secure and convenient IT infrastructure?  
With constrained resources in today's IT departments, BlueBridge is here to bridge the gap. Whether you are looking for collocation, infrastructure or to take a journey into the cloud, BlueBridge has you covered.
We are expanding our offerings to meet client's needs, taking the relationship to the next level. Partner with us to create the most comprehensive IT solution for your business.
Our business gives you worldwide connection. But our plug is local and the majority of our clients are based in Ohio. Just like you.
Details about our Infrastructure Solutions
Would you cross the rainforest without a local tour guide?
Let our engineers plan a fast and efficient roundtrip for your data. Securely submit it from your device, to our servers and back to your screen.
We Call It "The Ohio Cloud"
Just like you, we live in Ohio and operate from Cleveland and Columbus.
Are you uncertain how to use infrastructure solutions for your business?
Talk to our engineers and they will have all the answers you are looking for.  
Learn more about infrastructure solutions in our blog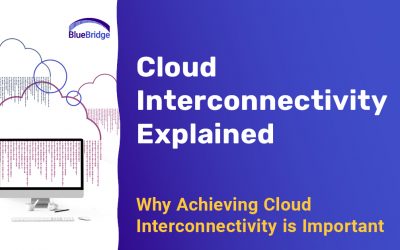 Why Achieving Cloud Interconnectivity is Important The cloud has become an essential part of business management:  Many businesses began doing this...
read more