Know Your Cloud Computing Provider
"To keep up with IaaS needs, BlueBridge crafts both private and public cloud solutions, each a custom fit to best serve our customers."
Kevin Goodman, BlueBridge Cleveland
Our clients trust BlueBridge Networks with their sensitive and vital business data.
When entering a partnership with BlueBridge Networks you will personally get to know your dedicated account manager and engineer. Likewise they will get to know you and your business, becoming an augmentation of your own workforce.
Our first-class staff is continuously trained and always on track of innovations. We focus on giving you smooth and constant access to your data while keeping it safe from human and natural disaster. That's our passion and we are very good at it.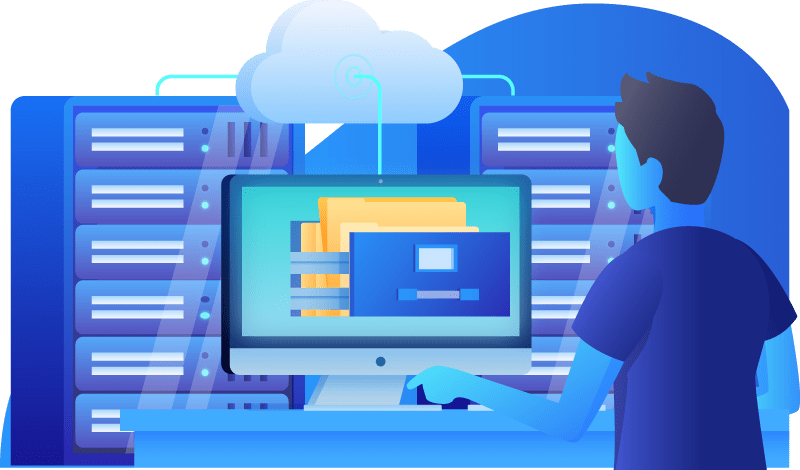 "I am thankful for my support Team at BlueBridge Networks."
Tom Hood, Director of IT
Cleveland Museum of Art
Talk With an Expert in Cleveland to Get Started Today!
Moving your business to "the cloud" is easy because your dedicated account manager will plan all aspects in advance and our engineers will implement and move all data for you.
Once up and running you can rely on our 24/7 routine and emergency support. We assist you via email-tickets and of course on the phone.
Rather than relying on call center agents we have our engineers pick up your phone call so you talk to us immediately.
The BlueBridge Cloud Solution
Companies and individuals have a wide range of IT needs. Cloud hosting services add additional flexibilities and make it easier for businesses to scale their IT infrastructure efficiently over time. That's why many of them are now pursuing cloud computing as a way to take advantage of the affordable, managed IT services in the market. BlueBridge Networks helps our customers create sustainable IT infrastructure in the cloud through a host of cloud computing solutions, including:
Virtual Data Center Services
Cloud Computing
Storage, Backup & Replication
Cloud Migration Capabilities (Anything to Anywhere)
Our BlueBridge Cloud solution allows companies to turn their resources up or down as demand fluctuates while accessing storage space, bandwidth, application and software capabilities they need to run their business efficiently. Whether our customers are looking for a turn-key virtual data center replacement, a Disaster Recovery/Business Continuity platform in the cloud, or simply project based compute and storage, we have a solution to fit their needs.
Classified as Infrastructure as a Service (IaaS), cloud computing leverages the efficient pooling of an on-demand, self-managed virtual infrastructure. At BlueBridge, we've developed an innovative enterprise cloud-based solution for companies looking to save cost and improve IT efficiencies through cloud computing.
Our Cloud Is Scalable, Flexible And Resilient 
BlueBridge Cloud can scale with your business. By partnering with a data center cloud service provider to host your solution off-site, you can save the time and money it would take to manage it manually. With a flexible, "pay as you grow" model, you'll enjoy the cost savings of only paying for the services that you use. Using a provider who owns and operates its own infrastructure to host your applications and data allows you to provide employees constant mobile access to your virtual environment. BlueBridge Customers are able to access essential documents, applications and data on demand.
Learn more about the cloud in our blog or read up on commonly used terminology in our Cloud As Easy as 1, 2, 3 Glossary.
Details about our Cloud Services
We manage all the technical aspects of IT in your cloud  so you can focus on delivering  products and services to your customers.
We Call It "The Ohio Cloud"
Just like you, we live in Ohio and operate from Cleveland and Columbus.
Are you uncertain how to use cloud computing in your business? Talk to our engineers and they will have all the answers you are looking for.  
Learn more about cloud computing in our blog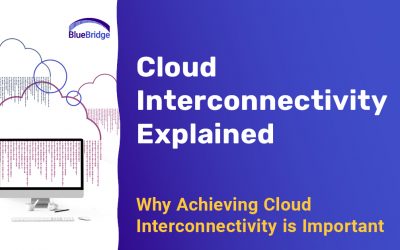 Why Achieving Cloud Interconnectivity is Important The cloud has become an essential part of business management:  Many businesses began doing this...
read more