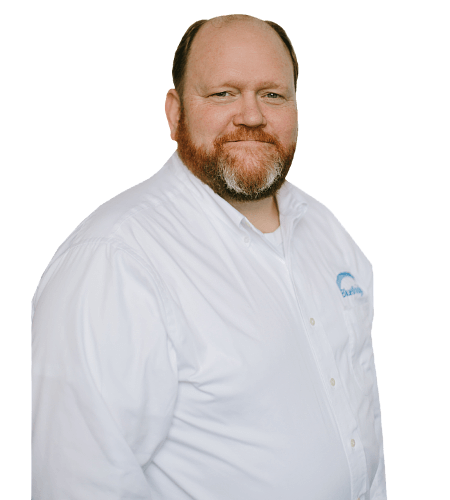 We Are Your Local Data Center Provider In Ohio.

"BlueBridge's Data Centers in Cleveland and Columbus were built for high performance and with multilevel security in mind. Lets plug your business into a super fast connection. We backup business data and take care of your data storage. " 
Roger Mitan, BlueBridge Cleveland
Hybrid Data Center, Colocation And Server Hotel – We Are Your Data Storage Provider

When entering a partnership with BlueBridge Networks you will personally get to know your dedicated account manager and engineers. Likewise they will get to know you and your business, becoming an augmentation of your own workforce.
Our first-class staff is continuously trained and always on track of innovations. We focus on giving you smooth and constant access to your data while keeping it safe from human and natural disaster. That's our passion and we are very good at it.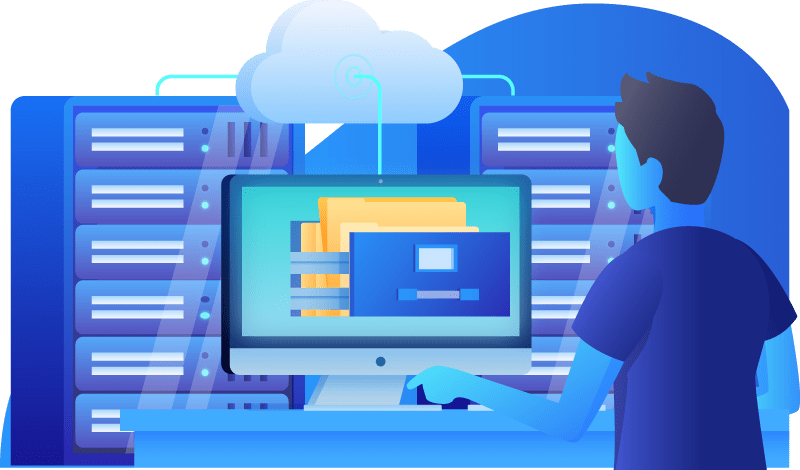 BlueBridge has been a wonderful strategic partner to RMS as our business has grown, they have been able to scale along with us and deliver the finest service levels in the industry.
Bruce J Geier, Chief Executive Officer
RMS Investment Group, LLC
Critical Business Data Is Safer With Backup Management
At BlueBridge Networks, we know that our customers face all kinds of challenges in running their businesses day to day. Business leaders can't afford to worry constantly if their data is safe or if their systems are reliable. Statistics show that after seven days down, companies have a 90 percent chance of bankruptcy in one year.
Ohio's Best-In-Class Data Storage and Backup Provider
We maximize the opportunity for businesses to get their messages across, save cost and remain highly available for their customers. With a network of state-of-the-art, geographically diverse collocation facilities located in Cleveland, Mayfield Heights, and Columbus, BlueBridge maintains the highest standards for uptime, quality and service, backed by the most powerful Service Level Guarantees in the industry. 
BlueBridge utilizes our robust infrastructure and established expertise to keep companies protected, whether we're hosting their solutions, monitoring your security or developing cloud migration plans.
Getting the job done … right.
As technology evolves at an ever-increasing rate, having the in-house skills to understand the impact and importance of upgrading to the latest platforms can be difficult and costly to obtain.
At BlueBridge, we believe even the greatest product in the world can't reach its full potential if it's not implemented properly and its managers properly trained. That's why we offer cradle to grave design, implementation and training services for each BlueBridge solution vertical.
Our process starts with our local pre-sales engineering team, assisting with education and design of the solution. From there, depending on need, we craft a custom scope of work for implementation and training to be executed once the product arrives. Our pre-sales engineers and implementation teams work hand-in-hand during the process to ensure nothing is missed as the project goes from design to execution.
Keeping businesses connected.
BlueBridge Networks is constantly engaging new carriers to enhance connectivity for our customers. By staying carrier neutral, we're able to access more than 200 last mile carriers and all of the major providers, ensuring that our customers' data and information always has a route to reach its destination.
What is BGP dedicated Internet access?
When your company's Internet is down, it's down. But with BlueBridge BGP dedicated Internet access, business don't have to rely on just one Internet service provider to keep their network up and running. This Internet solution allows us to seamlessly reroute our customers to other top tier carriers in the case of a service outage. If one provider goes down, we'll find the shortest, most efficient path to redirect network traffic without any interruption in service.
Why do I need multiple carriers?
Many Internet service providers traverse one another, so you may think you have redundancy when you don't. With access to multiple carriers, BlueBridge customers are not affected by an outage from one provider because their information is automatically rerouted to other business providers.
Rely On Diversified Connectivity
BlueBridge Networks is carrier neutral with connectivity to over 200+ telco carriers including the names you know and trust.  All noted carriers are located inside the Sterling Building, the home of our flagship facility. Carriers include:
Please visit our Infrastructure Solutions Vendor page to learn more about our host of hardware, data center optimization solutions and software partners.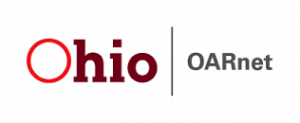 Why build your own edge data center in Northeast Ohio?
BlueBridge Networks is addressing both business and IT objectives in the digital age. Created as a natural extension of our core offerings in collocation and cloud services, BlueBridge adds the knowledge, experience, and IT ecosystem access to build a data center that is custom-fit to the demands of your current and future business and information strategy. Leverage BlueBridge's core competencies, 14+ years of award-winning support, and economies of scale to provide a comprehensive solution under one roof.
If you are in need of traditional collocation and/or a public/private/hybrid cloud for a call center, cloud provider, telco, e-commerce, Edge Computing or IoT platform, SaaS, data science, or research group, you need not look any further.
BlueBridge has up to 100,000 ft2 of wholesale Edge Data Center space available in the five-story Sterling Building, a major fiber hub and carrier hotel within a reduced-risk region. We also provide conditioned and redundant megawatt power availability, parking, and the ability to interconnect a complete office environment with your data center solution. The extensibility and phasic scalability that BlueBridge offers, combined with the high availability, reliability, security, and compliance that have been our signature for over a decade, will allow your resources to grow seamlessly alongside your business for years to come.
Talk With A Business Data Storage Expert in Cleveland
Utilizing any of our Data Center Services with your business is easy because your dedicated account manager will plan all aspects in advance. Our engineers will implement and move a cohesive plan that fits your business application. Once up and running you can rely on our 24/7 routine and emergency support. We assist you via email-tickets and of course on the phone. Rather than relying on call center agents we have our engineers pick up your phone call so you talk to us immediately.
Send your data to BlueBridge Networks, and it's right up the street.
With innovation happening every second of every minute, it's easy to get lost in the technicality of technology. If you send your data and information to Google or Amazon, do you know where you are sending it to? Can you point to your data in the cloud?
Today, the things that seem elementary in technology are instrumental in operation excellence: face to face communication with your strategic partner, technical strategic discussions, white boarding, brainstorming, and intuition. Who is the best partner to host your solution? A company that acts as an extension of your staff, that is integrated, that knows your business objectives, and understands what you need when you need it.
Robust Power
Power is king. Without power, it doesn't matter how new, cutting-edge or sophisticated a company's technology systems and solutions are. Without power, none of these things are possible.
At BlueBridge, our Industrial class Uninterruptable Power Systems [UPS] are supplied by diversely distributed utility power and backed up by two of the largest diesel generators in the region. In emergency situations, we supply the region's 911 Emergency Services Response Center with emergency generator power. Our customers enjoy an advantage over other data centers in these cases due to a priority status conferred upon BlueBridge by refueling providers.
Our customer power distribution options include:
•     Both "A" and "A+B" options available
•     120VAC and 208VAC options available
•     3 Phase power options available
Power Monitoring
The BlueBridge business model is focused on a single, central objective: Maximizing uptime for our customers. Using our proactive, state-of-the-art electronic monitoring system, our personnel and our customers can constantly track changes in electrical load levels for every individual branch circuit. This system also allows BlueBridge engineers to "model" changes to the electrical infrastructure before actual changes are made. This provides an invaluable tool for detecting and identifying potential problems before new systems are deployed to the environment.
Environmental
The entire BlueBridge team is committed to act as trusted stewards to our customers and communities. As a data center, we know that we are a big user of power. So we've spent millions of dollars investing in our facilities and updating our infrastructure to delivering this power in clean and efficient ways. For example, using 300 tons of HVAC cooling distributed via a pressurized downdraft system, we maintain constant temperature and humidity control of the data center. By keeping costs down and improving efficiencies, we keep the best interests of our customers in mind while minimizing our carbon footprint.
Fire Protection
The data center is protected by a state-of-the-art laser air sampling fire detection technology, which is backed by a pre-action, double interlocked dry pipe fire protection system. With a laser air sampling system capable of detecting particles of combustion as low as 0.0015%/ft (0.005%/m), our warning system is 2000 times more sensitive than conventional smoke detectors. The higher sensitivity of the detector allows it to detect low energy fires even in high airflow environments that typically dilute smoke concentrations.
Security
BlueBridge maintains a 24-7 onsite Network Operations Center (NOC), which monitors the security and video systems 24 hours a day, 365 days a year.
There is no access to the data center off hours that is unescorted. The state-of-the-art DSX security system maintains access control to authorized personnel via proximity card and key pad at all data center entrances. A violation of the systems protocol automatically triggers an alarm that is monitored by two redundant and geographically diverse monitoring centers. Video surveillance is applied at every entrance and throughout the data center facility, with all recorded archives maintained for 90 days.
Outside of normal business hours, BlueBridge employs physical security to perform regular patrols of the data center. An hourly patrol of the entire building occurs from 6:00 p.m. to 7:00 a.m. Monday through Friday and around the clock on weekends and holidays. Uniformed lobby security guards also control access to the building entrances and elevators after hours as well as during weekends and holidays.
Physical Construction
The data center perimeter is constructed with two physical layers of concrete reinforced material. In addition, the two physical layers of doors to the data center are made from heavy gauge steel with security-grade construction.
Learn more about data centers in our blog
Storage is one of the most critical aspects of being able to run your IT environment.
read more