Don't be the next business to get hacked.
In this webinar replay, we take a look at antivirus solutions and incident response planning.
Experience the Q&A and real-talk discussion with our four cyber security experts.
This is for people that want to take the next steps in cloud based cyber security
Our event will provide you with a deeper look and better understanding of what it means to integrate AI and cloud based tools with a human Security Operations Center. 
Watch and learn why an incident response plan is a must have for small businesses and enterprises.
Michael Reeves
Certified Information Systems Security Professional.
Technical Director and Cloud & MSP Security Architect at Bitdefender.
Bitdefender is the global leader in cyber security. They deliver best-in-class threat prevention, detection, and response solutions.
With over 22 years in the industry, Mike is a true pioneer of cloud security.
His ability to translate engineering concepts to a business audience is unmatched.
He enjoys spending time with his family, playing bass guitar, and four wheeling in his Jeep – especially at the same time!
Timothy M. Opsitnick
Executive Vice President and General Counsel at TCDI.
TCDI is providing cyber security services with a background in the legal industry.
Tim has conducted numerous continuing legal education seminars, written articles, and contributed to publications regarding cybersecurity, electronic discovery, and other technology issues.
His consulting practice focuses on cybersecurity, data privacy, electronic discovery, and computer forensics.
In addition, he has served as a court-appointed Special Master and as an expert witness.
Tim is also a strong advocate for small business and serves as the Chairman, Council of Smaller Enterprises (COSE) which is the largest municipal Chamber of Commerce in the United States with over eleven thousand members.  He also serves on the Board of Trustees, the National Small Business Association.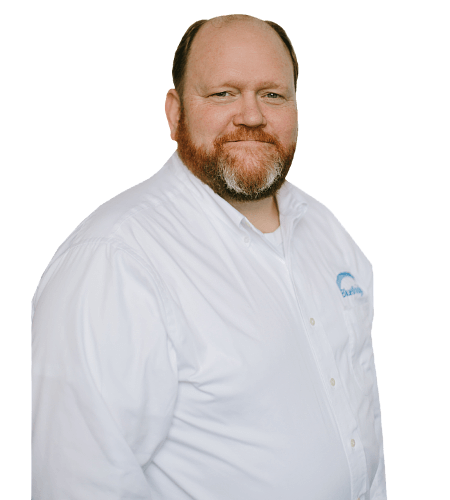 Roger Mitan
Chief Technology Officer at BlueBridge Networks.
Roger Mitan is a senior level network engineer and white hat hacker.

Kevin Goodman
Managing Director at BlueBridge Networks.
BlueBridge Networks is Ohio's leading managed IT and data center provider.
As an expert in the field of cloud computing, he is the driving force behind our Ohio Cloud.
His commitment to excellent customer service has manifested the BlueBridge Difference.
Personally he likes to go fishing on Lake Erie.
Learn how cloud based antivirus software works and why it's state of the art technology.
Understand the importance of incident response planning.
Feel safe and secure knowing you're taking the necessary precautions to protect your business.
Worried about the safety of your business data?
You're not alone. Cybercrime is on the rise, and businesses are increasingly at risk. That's why we're hosting this webinar on August 3rd to teach you and our customers about our cloud-based cyber security solutions.
You'll learn about cloud based antivirus solutions as well as incident response planning – two essential aspects to keeping your business safe online. And you'll have a chance to ask our experts any questions you have.