The Importance of Managing Your Data Storage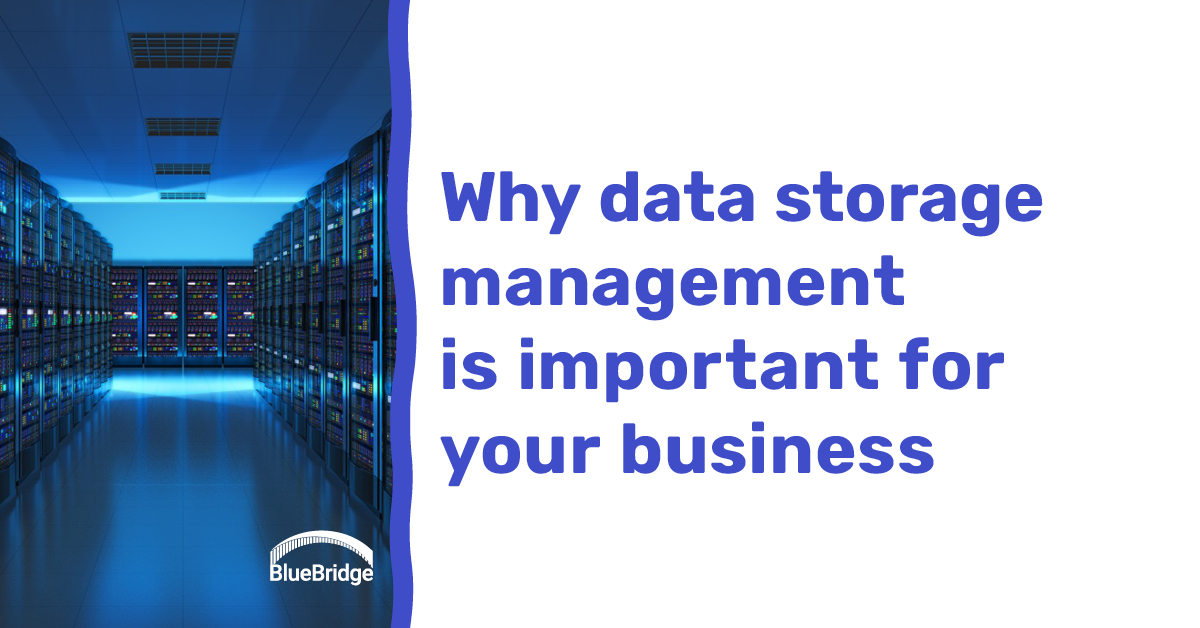 The Importance of Managing Your Data Storage
Organizations in Cleveland and Columbus have become more dependent than ever on technology to support emerging business needs. Storage is one of the most critical aspects of being able to run your IT environment. Managing your data storage is a process that is labor and hardware intensive. In order to deliver the right levels of capacity, performance, and data protection, you must choose the right technology and size it correctly to meet your needs. BlueBridge's storage solutions can provide your organization with the resources you need to gather information and make decision that impact your business. 
Our custom storage solutions are created to fit your personal business needs.
We offer cost-effective and efficient solutions for your business. Our storage solutions provide opportunities for growth which can help our customers reduce costs, digitalize their workplace, and manage the cultural shift across generations.
BlueBridge offers individual data storage and manages both the hardware and the operating software for you. We have offices in Cleveland, OH and Columbus, OH.
We will provide you with the flexibility and scalability your business needs for a personalized storage solution. Needless to say, BlueBridge's excellence and dedication is the emphasis for your storage solution.
For information to be useful in the business world, it also needs to be accessible, traceable, and secure.
Cloud storage lets users store and sync their data to an online server. Cloud storage can also act as a backup system and is used by businesses for file sharing and backup and replication. BlueBridge offers endpoint protection and backup and replication services to protect and safeguard your data. Cloud services should support the needs of accessing data across multiple locations. With BlueBridge's cloud, we support the function of your organization.
We implement standard safety data features, such as identity management, security storage layers, and encryption.
Most IT professionals don't have the budget to research, organize, and maintain the advanced security capabilities that BlueBridge can provide, as it is a key to our primary business. One of the vital benefits of having information in the cloud is that it can be a part of a larger network of connected applications.
This capability allows businesses to create custom workflows and business processes, often without having to hire contract programmers. Every business, large or small, requires scalable storage, and for companies without large data centers, that means a secure cloud service. Luckily BlueBridge has both.