Our Managed Services Ensure Peak Performance
"BlueBridge Networks is Cleveland's Top IT Management Company. Our Hardware is top of the line, our software up to date and the excellence of our team brings it all together." 
Jeremy Dodge, BlueBridge Cleveland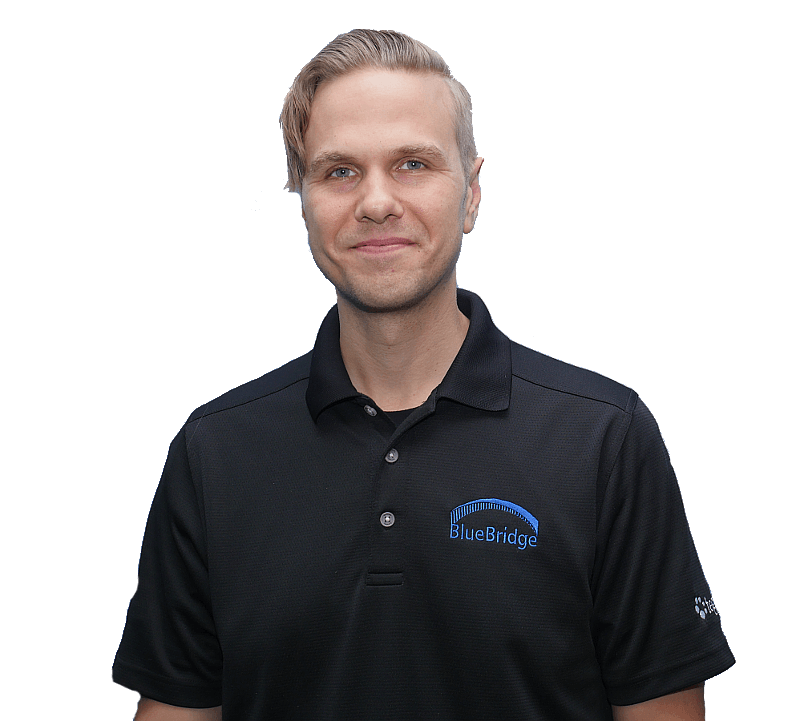 There are many reasons to choose BlueBridge Networks as your Managed Services Provider.
When entering a partnership with BlueBridge Networks you will personally get to know your dedicated account manager and engineer. Likewise they will get to know you and your business, becoming an augmentation of your own workforce.
Our first-class staff is continuously trained and always on track of innovations. We focus on giving you smooth and constant access to your data while keeping it safe from human and natural disaster. That's our passion and we are very good at it.
Whether at your companies premises, at a BlueBridge facility or at another Cloud provider – we can manage multiple platforms.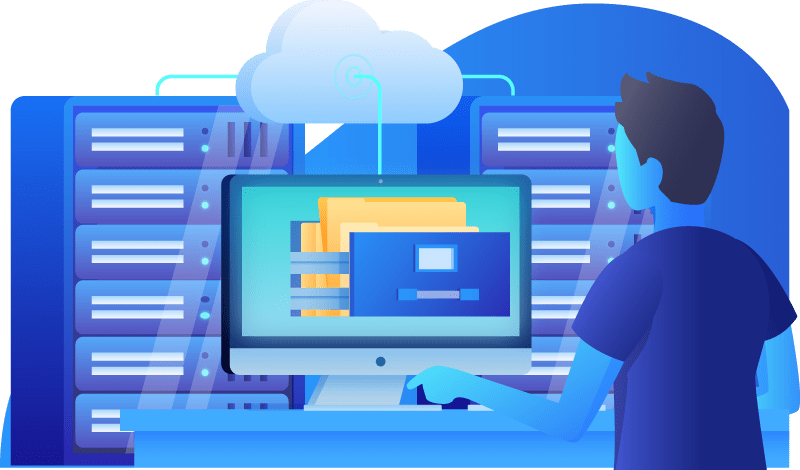 Blue Bridge has been a wonderful strategic partner to RMS as our business has grown, they have been able to scale along with us and deliver the finest service levels in the industry.
Bruce J Geier, Chief Executive Officer
RMS Investment Group, LLC
Talk to a Managed Services Expert in Cleveland and Get Started Today!
Starting with Managed Services is easy because your dedicated account manager will plan all aspects in advance and our engineers will implement and move all data for you.
Once up and running you can rely on our 24/7 routine and emergency support. We assist you via email-tickets and of course on the phone.
Rather than relying on call center agents we have our engineers pick up your phone call so you talk to us immediately.
Planning, execution, monitoring and controlling
BlueBridge Networks offers an array of managed services to meet your specific IT and business objectives. Whether the need is network and infrastructure monitoring, security, system patching, assessments,  implementation services, cloud migrations or environmental maintenance, we bring the same operational excellence and world class customer service you have come to know by us.
Features and Benefits of the BlueBridge Managed Services Suite include:
Managed Server Services provide for the day-to-day support of infrastructure servers and their standard applications. Features include advanced monitoring, system patching, security and troubleshooting.
Managed Security Services
We protect you from Internet intrusions, stopping unauthorized access and preventing worms, trojans and viruses from taking down your environment. Services include vulnerability assessments, managed firewalls IDS/IPS, VPN & load balancing.
Whether you need a stop-gap or an extension of your IT team, we have managed service offerings to accommodate most every need.
Details about our Managed Services
We are confident to outperform your big-box IT Brand Provider. Our managed services are more personal, less anonymous and rooted in Ohio.
We Call It "The Ohio Services"
Just like you, we live in Ohio and operate from Cleveland and Columbus.
Are you uncertain how to managed services for your business?
Talk to our engineers and they will have all the answers you are looking for.
Learn more about Managed Services in our blog
Word processing, spreadsheets, and presentations are still the core of many businesses and although the fundamental concepts of what these applications are designed for have not changed much since we started using computers. The products themselves have changed...